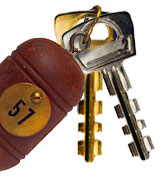 LOOKING for
apartments?
We specialize in providing short- and long-stay apartments for leisure and business travelers who want more from their stay
in Saint-Petersburg, Russia.
Staying in one of our luxury Saint-Petersburg rental apartments in some of Saint-Petersburg's finest central locations, offers both the comfort and privacy unavailable in hotel rooms.
Our short term Saint-Petersburg vacation rentals allow our clients to experience Saint-Petersburg living.
Our address:
1 Victory sq., office 5029
St.Petersburg, Russia, 196240
ph:+7 (812) 740 3979


TWO ROOM
apartment
[S1]
Nevsky pr. & M. Morskaya
Apartment located in one of the most prestigious areas of St. Petersburg, Nevsky Prospect (Nevsky and M. Morskaya str.). Enjoy St. Petersburg while staying in the prestigious "city center".

ONE ROOM
apartment
[S2]
Voznesensky pr.
Apartment is located steps away from Hotel Astoria, Bronze Horseman, the Senate Bar, the Hermitage, the Amiralty, St Isaaks's Catherdral and Nevsky Prospect the main artery and heart of the city.

THREE ROOM
apartment
[S3]
Nevsky pr.
This recently remodeled flat is located at the top of Nevsvibrant areas of all St. Petersburg. The apartment was newly renovated and furnished to European standards.